Desert of Unrest

Performance & Publication
26.07.2020 @ Lenbachhaus, garden
23.08.2020 @ Tiergarten, Berlin (Bom Dia Books & AoWC)
@ L.A.,Günsterrode
@TamTam, Chiemsee
@Seekult, Friedrichshafen


"APOCALYPSE OF THE HEART. 
A BOUQUET OF FEELINGS. 
THE LOVE-DESERT OF UNREST."
The performance for the release of Paulina Nolte's Ruine München edition
Desert of Unrest took place in the garden of Lenbachhaus, part of the garden salon Ruinous Times. the international [insert_ruinemünchenlogo] edition, Ruine München's contribution to the exhibition "Radio Aktivität".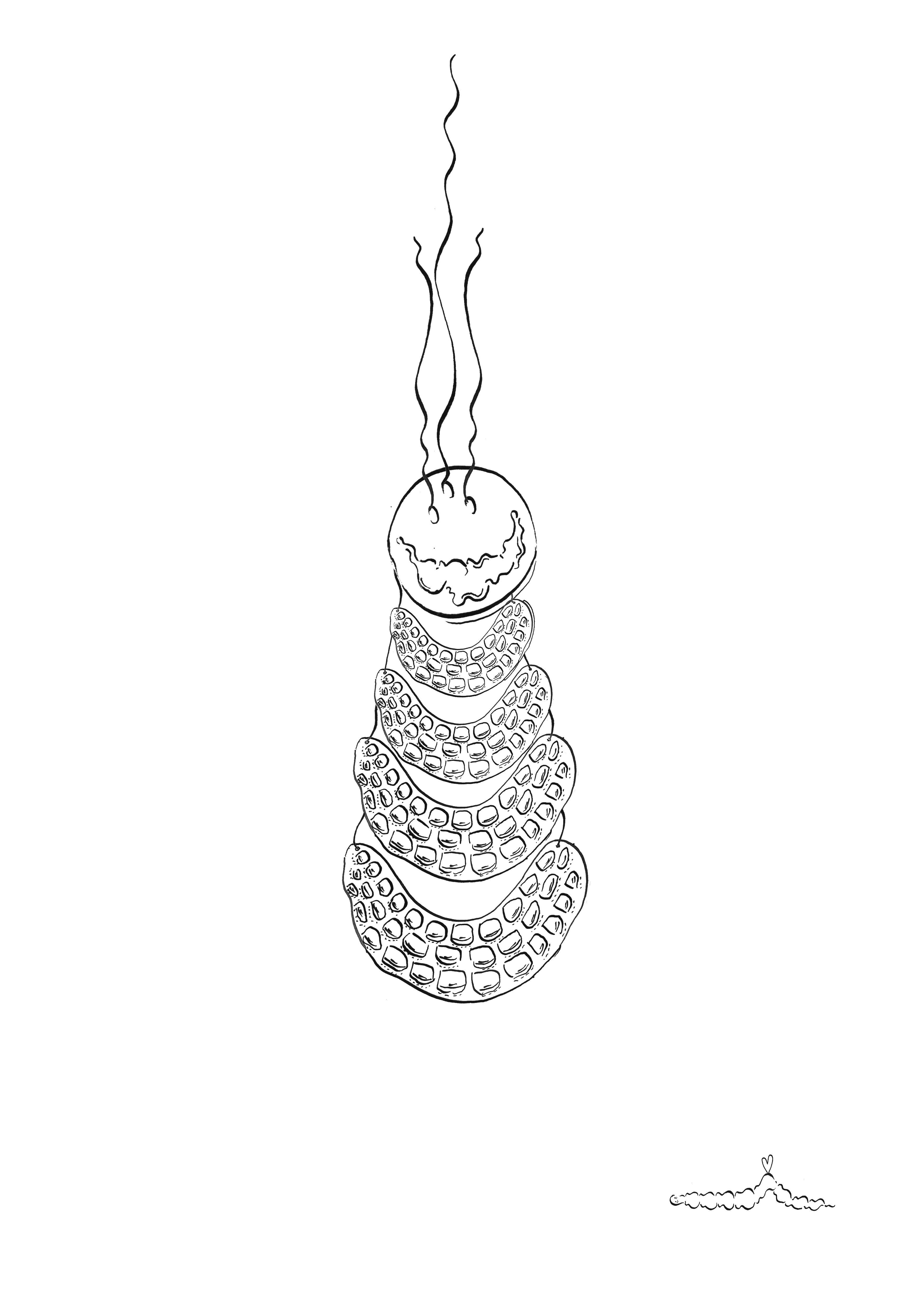 "The villainous woman kneels down in forgiveness for she has made a big mistake. Gentility seems to have been lacking in shape and size. It's too late now, he says with a bleeding forehead. Disbelief is amongst the many who have surrendered to the tears. Wounds are licked by blind deer and shot down by sunburnt rednecks with bent rifles from a cowardly distance."For the sake of living, go, go, go", hushes by accidentally knocking over an innocent passerby. APOCALYPSE OF THE HEART. A BOUQUET OF FEELINGS. THE LOVE-DESERT OF UNREST. An endless inconvenience and a backpack filled with suspicion. In light of decay, I call out for forgiveness. I'm sorry for the punches, I'm sorry for the rupture caused to the organ of trust. The desert gains power, humans dry up with fear and love is used as a lethal weapon."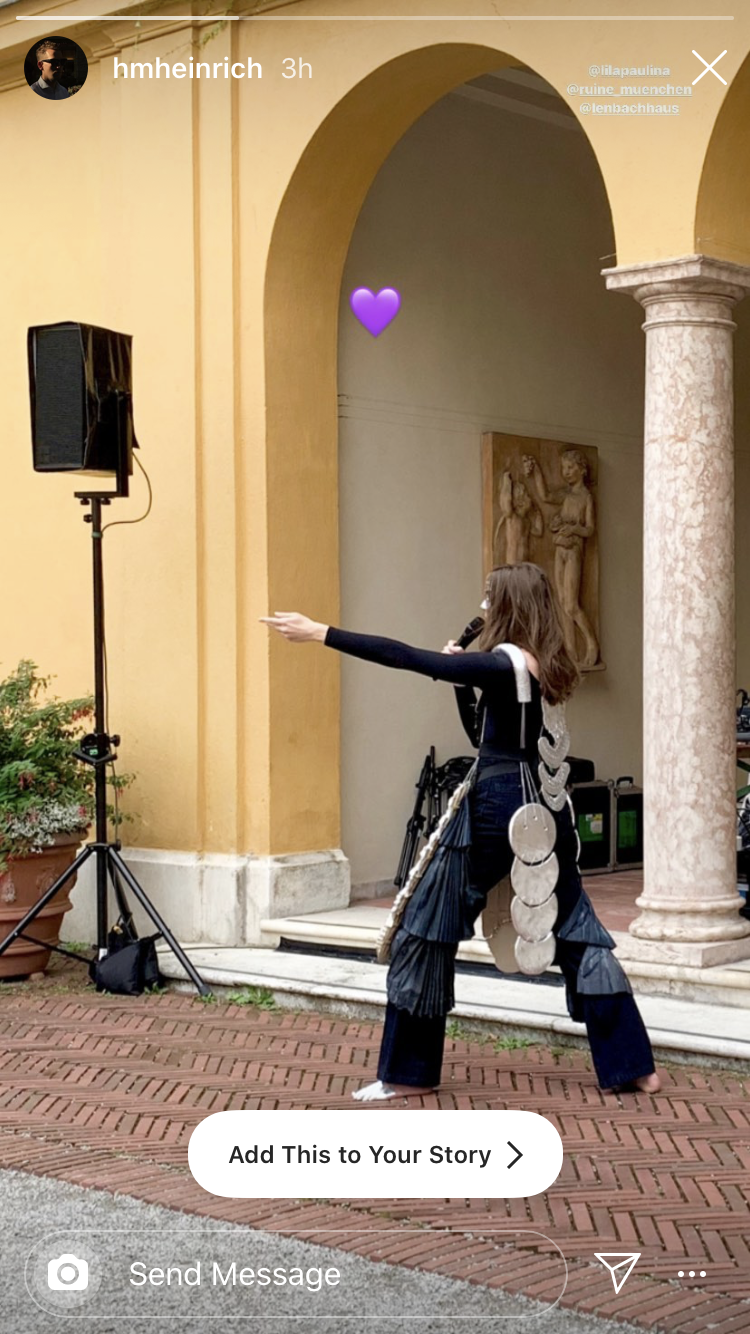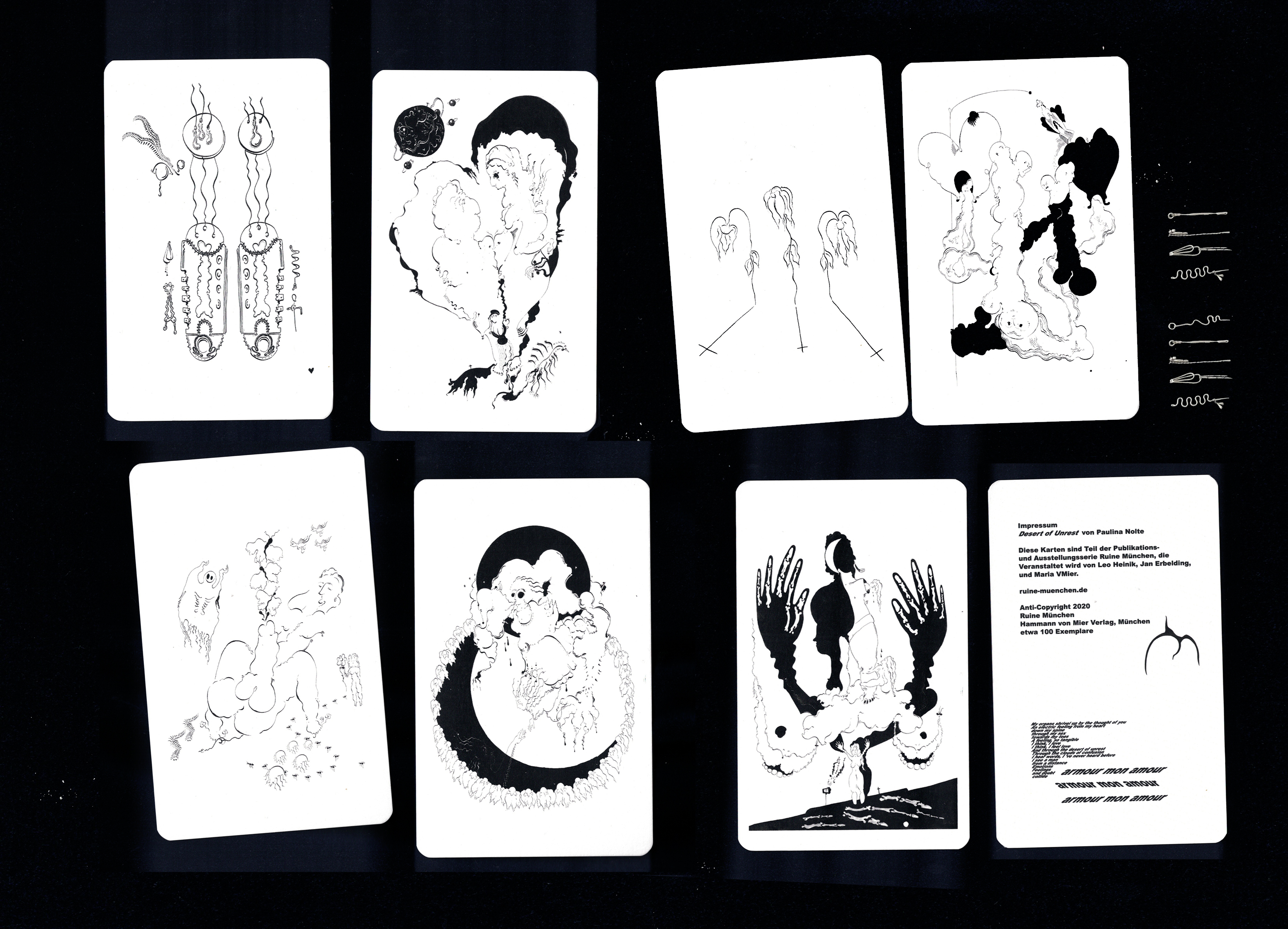 approx. 11 x 19cm , lasercut cardboard, coated with leaf aluminium, contains 8 cards with drawings and texts of Paulina's performance piece "Desert of Unrest", held together with a rubber band, language is English, numbered NO ISBN

limited edition of 70


https://www.ruine-muenchen.de/ruine11.html